About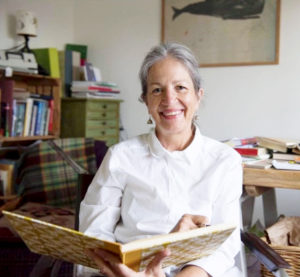 Vanessa Lampert is an acupuncturist and poet from Oxfordshire. Her first full collection of poems Say It With Me was published by Seren Books in spring 2023. She has an MA in Writing Poetry from Poetry School London and Newcastle University. Since 2019 she has won the Café Writers prize, the Edward Thomas prize, the Sentinel prize and the Ver Poetry prize twice, and placed second in the Fish, Yeovil, Oxford Brookes, Ware, and Kent & Sussex prizes. She was commended in the National Poetry Competition 2020 and listed in 2021.
Vanessa's work has recently been published in Magma, The Moth, The Oxford Times and Poetry Wales. She co-edits The Alchemy Spoon magazine and has taught children in schools and for Learn with Leaders in India. She has run workshops for Aldeburgh Poetry Festival, Poetry School London, Hive South Yorkshire and more. Her pamphlet On Long Loan was published by Live Canon in 2020.
Click here for further details of Vanessa's prizes and publications.