Poetry in Aldeburgh Festival and Sentinel Quarterly prize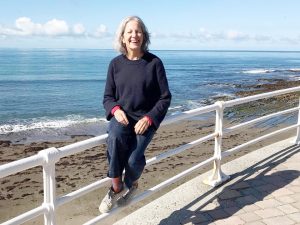 Greetings from a bright and chilly Aldeburgh, where I am visiting for the annual poetry festival.
Yesterday I enjoyed presenting a workshop titled 'Light about the Darkness'. I feel fortunate to have been chosen as a workshop leader and also to have read at the festival's launch event.
I recently won first prize in the Sentinel Literary Quarterly Poetry Competition for my poem 'Likes You'.